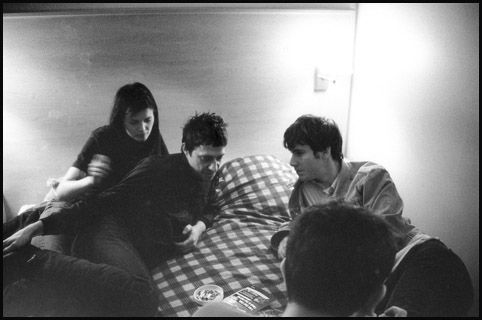 Photo by Ben Corrigan
Picture this: two bedraggled, yet beaming, best friends in bed using a tea cup saucer as an ashtray.
Here's their story.
"...I said

to a friend of mine

, 'I want to be in a band with her.'"
"I was staying in this flat, below the flat that he lived in and I'd be

asleep on the couch

and I could hear him playing guitar through the ceiling"